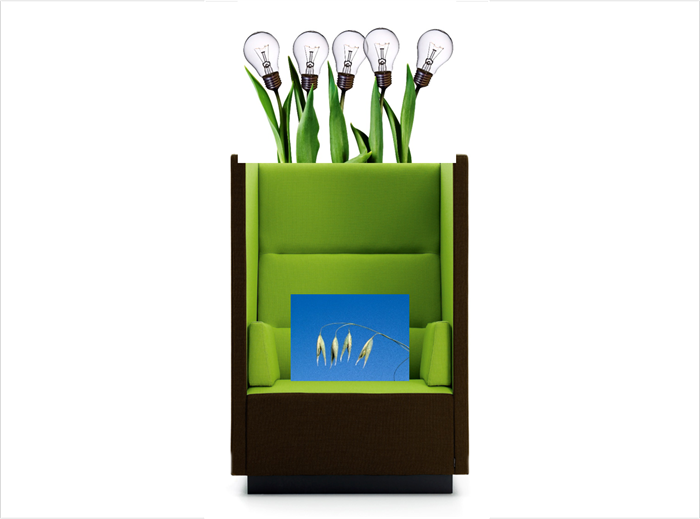 NiNa Innovation leads project to produce furniture from oat husks
Actors along the whole value chain collaborate to produce prototypes of interior design products made from biocomposites originating in agricultural side streams.
In a new three-year project NiNa Innovation will lead a consortium in developing a new value chain from farm to furniture. Some of Scandinavia's top interior architects and designers will work with new biocomposite materials produced from side streams in cereal processing to design high-performance, high-value products.
The combination of attractive design, excellent sustainability profile and a reasonable cost profile can pave the way for even more successful bio-based products. In the project, Lantmännen will participate as a raw material supplier and primary processor of the raw material (oat husks), OrganoClick as material and process developer (biocomposite and fiber moulding), Offecct as developer and manufacturer of interior products, and ÅF as property owner with the ambition to provide functional and sustainable work environments in their real estate. The architects Sandell & Sandberg and Studio Stockholm work with the design of the products and the working environment. NiNa Innovation will manage the project on behalf of OrganoClick and Offecct and work on the further development of the value chain.
The total budget is 7.3 MSEK, of which VINNOVA contributes 3.5 MSEK through the Strategic Innovation Programme BioInnovation.